Black Pear Magic Arrives in Barrington
Posted on August 25, 2016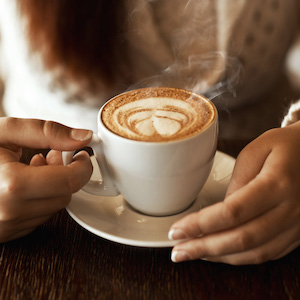 Tweet
As the saying goes, "oh, how sweet it is".  You arrive at the newly opened Black Pear, at 312 County Road in Barrington, RI and take a deep breath. The aroma of fresh brewed coffee and fresh breads fills the room.  You exhale and relax.
The Black Pear team is no stranger to running a successful business. They have run acclaimed Italian and Fusion restaurants for nearly 20 years and have been drawing restaurant clientele to their establishments. This fall, to the delight of pleased and welcoming customers, the team will embark on a new venture: an eclectic and trendy fusion of a coffee shop with a boutique market.
Building on their expertise in providing mouth watering cuisine with the freshest of ingredients, the team at Black Pear will be capitalizing on their knowledge of seasonal, locally sourced ingredients and presenting fresh and wholesome food selections with barista quality beverages. Whether stopping in for coffee fulfillment, picking up a treat, meeting with a friend, or settling in for a business meeting, the atmosphere is relaxing and accommodating with wifi and tables suitable for work space and informal meetings.